Kornit Digital, a leader in digital textile printing, is set to present its waterless single-step textile printing system, Kornit Allegro, and the Kornit Storm Hexa, at FESPA Asia 2017, a key event for Asian print service providers to source the latest equipment, software and consumables, in Bangkok, Thailand, from February 15 to 17, 2017, in booth #14-100.
          The Kornit Allegro has become commercially available mid-2015 and since then benefitted from the increasing demand for a sustainable and versatile textile production technology, driven by the accelerated penetration of online shopping and personalisation into home decor and fashion. The Allegro is the only true digital solution for roll-to-roll textile printing which eliminates the need for pre and post-treatment for multiple fabrics, all within a seven metres integrated production line.
          The system is 1.80 metres wide, and is based on Kornit's NeoPigment printing technology, which supports high quality printing on natural, man-made, and synthetic fabrics. Unlike typical digital technologies, the Kornit Allegro offers an innovative, enabling solution, saving on energy, water, space, and labour time. The Allegro eliminates the entry barrier to digital fabric printing, making it a solution of choice for businesses relying on multiple short runs and extremely short turn time.
          Another FESPA Asia highlight will be the Kornit Storm Hexa. Being the most recent member of Kornit's mid-level technology platform, the Storm Hexa has been equipped with state-of-the-art recirculation inkjet technology, and the enhanced QuickP 6 software, improving print quality and cost per print. With the six colours ink set and integrated pre-treatment, it is the most advanced industrial direct-to-garment printing systems for medium-size businesses. Its features include 16 print heads and two additional colours for full CMYK, Red, Green, and White, as well as a recirculating ink system to reduce the ink consumption by up to 20 per cent and to further optimise reliability. It is ideal for colour conscious applications such as the production of promotional and brand related garments.
          All of Kornit's systems are based on the company's unique NeoPigment printing process. Kornit's own water-based inks work on a variety of fibres (natural, man-made, and blends) and allow for inline-pretreatment. After printing, garments are cured with a standard hot-air dryer. The inks are Oeko-Tex 100 certified and GOTS pre-approved.
Source : http://www.fibre2fashion.com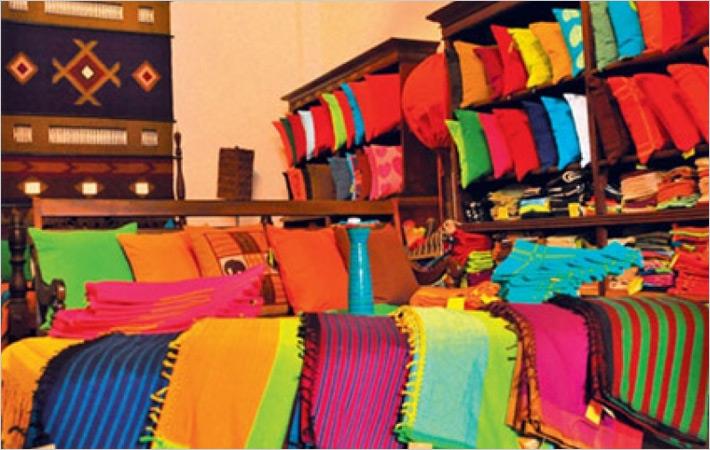 The Synthetic & Rayon Textiles Export Promotion Council (SRTEPC) has announced that it will be participating in the India promotion event to be held in Canton Tower in Guangzhou, China on March 11, 2017. Various Indian community organisations and businesses will participate in this Indian mela, which is being organised on a large scale.
          The event will have an exclusive pavilion to promote Indian handicrafts item and a fashion show will be held to showcase high-end Indian textile products.
          SRTEPC has called on its members to take advantage of this opportunity and participate in the event. The council has requested its members to showcase their products and support the event by providing samples of select items of textiles, garments and handicrafts for displaying them during the event, according to a press note.
          The event will also have cultural events, Indian tourism promotion booths, lucky draws, Indian food stalls and much more.
          The council has played a transforming role over the years, inculcating export culture and promoting exports of Indian man-made fibre (MMF) and textiles. Exports of these items, which were negligible in the 1960s, have grown substantially to touch $6.16 billion during 2013-14. India exports to nearly 140 countries at present.
          The council envisages exports to the tune of $9 billion by the end of the 12th Five Year Plan (2016-17). The MMF textiles industry contributes 17 per cent of the total Indian textile exports and this share is growing. India is the sixth largest exporter of MMF textiles in the world.
Source : http://www.fibre2fashion.com